Staff
Native French Speakers, World Class Instructors.

It's wonderful to learn from native French speakers, and to be with fellow lovers of French language and culture.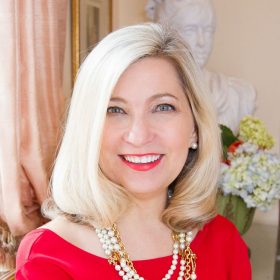 Maria Kurt
Founder and Executive Director, French School
In 1998, Maria used her knowledge and expertise to establish the French Institute of the North Shore. She earned a master's degree in French Language, Literature and Civilization from Middlebury College where she specialized in the teaching of French. Maria was determined to understand how one acquires a second language and develop the most effective way to teach French. Additionally, she holds a master's degree in Education. Having lived in Paris for two years during her studies, and frequently traveling to France, Maria appreciates cross-cultural nuances and brings an abundance of travel and cultural insights to the school.
Maria and her husband live in Winnetka with their two daughters and a French Bichon Frisé. Maria and her husband enjoy ballroom dancing, as well as water sports on the French Riviera.

More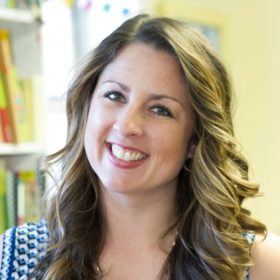 Ashlee Cummings
Director, French School
Ashlee has been working in education for 13 years, having taught at the elementary, middle, high school, and university levels. She has worked in both administrative and instructional capacities at the French Institute and the French School over the past five years. Ashlee holds a master's degree in French Language and Literature and a bachelor's degree in Foreign Language Education. Ashlee has been fortunate to study and work abroad in Paris and Dijon and travel extensively throughout France. She particularly looks forward to her frequent trips to her favorite French town, Annecy. Ashlee enjoys reading, going to the ballet, and exploring the viticulture of our great land.

More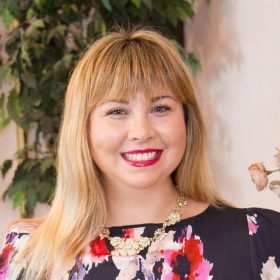 Heather Meindl
Assistant Director, French Institute of the North Shore
Heather's studies and work afforded her the opportunity to live abroad in Avignon, Québec, Senegal and Switzerland, giving the French Institute a more global Francophone perspective. Her master's degree in French language education brought her back to her hometown of Chicago. Heather's energy and charm help guide and inspire our adult language learners. Outside of work, Heather enjoys exploring Chicago's foodie culture, traveling the globe, and tending to her menagerie of animals.

More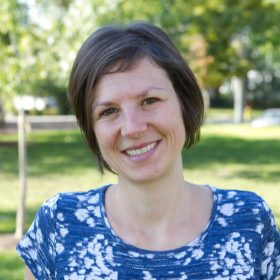 Fanny
French School Teacher
Originally from Lyon, France, Fanny discovered her desire to teach at a young age. She has always had a soft spot in her heart for children and has brought her teaching skills from France to Winnetka. When not at school guiding her students on their journey to discovering all things French, Fanny participates in many activities ranging from rock-climbing, swimming and going to the cinema.
More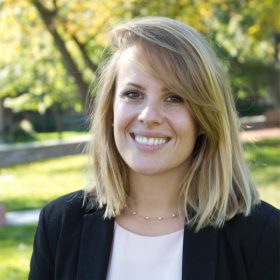 Johanna
French School Teacher
Johanna comes from a small city near Versailles, France. With previous teaching experience in France, Johanna has cultivated a unique, creative, and well-organized classroom environment, which sets her students up for success from the moment they enter her classroom. Her inviting demeanor and sense of humor keep her students at ease throughout the year. Outside of school, Johanna enjoys painting, dancing, and travel.
More
Mathilde
French School Teacher
Born on the Island of Reunion, a small island off the coast of Madagascar, Mathilde spent most of her adult life in Paris where she studied theatre and Early Childhood Education. Having taught in private schools in Paris, Mathilde is thrilled to be working with young ones in an immersion environment. When she is not busy exploring the city, Mathilde enjoys modern and jazz dancing, cooking, and going to the movies.
More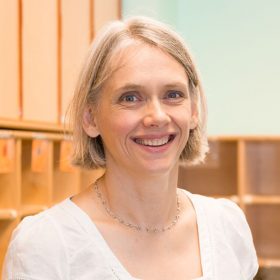 Béatrice
French School Assistant
Originally from Lille, France, Béatrice's franco-american background puts her at ease in both the United States and France. Her previous experience as a pediatric nurse makes her a resource for our staff and a comfort for our students. In her free time, Béatrice enjoys swimming, gardening, and living a multicultural lifestyle with her family in Winnetka.
More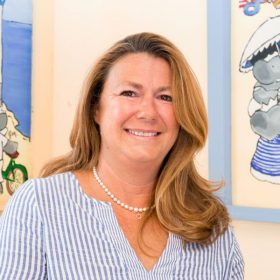 Géraldine
French School Assistant
Born and raised in francophone Belgium, Géraldine has spent much of her adult life in Switzerland and the United States. Her effervescent personality creates a nurturing environment filled with fun and happiness. Géraldine understands the complexity and value of raising bilingual and bicultural children. She is passionate about pets and enjoys cooking.
More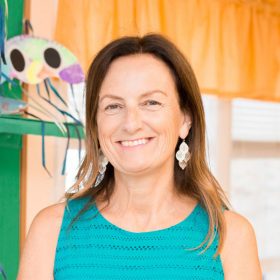 Marie
French School Assistant
Born and raised in a small town in the southwest of France, Marie has called the United States her home for over 20 years. Prior to the French School, Marie worked as a teacher's assistant at a Montessori preschool and as a home daycare provider. She loves working with children and is inspired by their spontaneity and "joie de vivre." Outside of the classroom, Marie enjoys painting, gardening and cooking.
More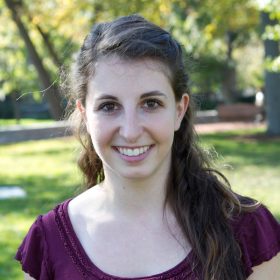 Audrey
French School Assistant
More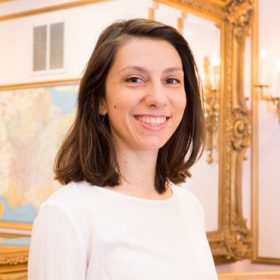 Marlène
Continuing Education Instructor
Raised in eastern France near the Swiss border, Marlène brings with her a deep love of French literature and a passion for teaching French. Marlène's students will be the first to attest that her welcoming and patient nature, along with her good humor, puts students at ease. She enjoys reading, cooking, and exploring the Chicago film and theater scene.
More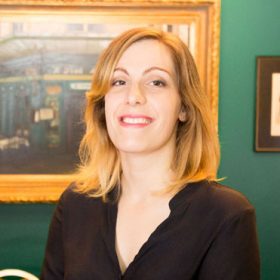 Emilie
Continuing Education Instructor
Having lived in England for four years after growing up in northern France, Emilie specializes in teaching French to Anglophones. Quick-witted and engaging, Emilie is a natural conversationalist making her a perfect fit for leading our conversation classes. When Emilie is not busy traveling, reading and catching the latest movie, she's relaxing at home with her two cats.
More